This morning was a success.
Ok let me back track.  Today I was able to get off of work a little earlier than expected.  I ran home and took the pooch for a quick walk and then headed out on the hunt.  Around here, as the summer winds down, garage sales are becoming sparse.  So, now I added a thrift store stop in the plan of the morning. Here is what found… At my first stop, I came across this interesting oil painting.  Not only did I like the subject matter and color, but I also was digging on the frame it was in. It was a rubbed gold painted frame that would fit perfect in a spot in my hallway.  Score!! I won't have to do a thing to this find expect add a nail and hang it up.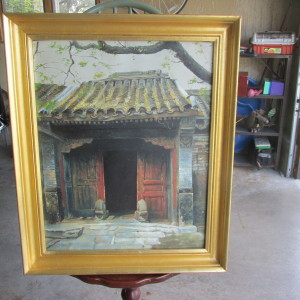 The next stop was an equal success.  I found this cute painted green farm chair for $3.  I know I will tweak it somehow, just not sure as of yet.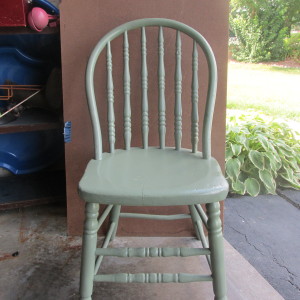 Finally, I had to stop.  It was hot and muggy and I wasn't having much luck.  I decided to pull in to the near by Good Will and this is what I found for $6.99.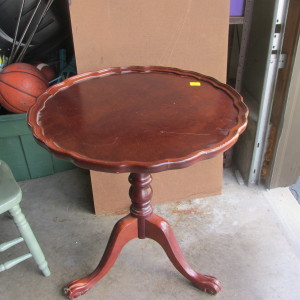 Excellent!    I was especially drawn to its claw feet and the fact the table top folds down on itself.  Love It!!  It does need some  TLC.  But she will be a beauty once I'm done with her.
All in all I feel a great accomplishment this morning.  However,  these pieces now need my attention asap.  Did I just create more work for myself?  Oh boy!!