Back in fall, I cleaned out the garage in preparation for winter and set aside some home furnishing projects to work on during the long winter months we experience here in Wisconsin.
The two projects I decided to work on were the pie table and the step stool.  I was able to complete these in an afternoon using the creative space at the Ironstone Nest.
I chose a pie table because I thought it would make a good home accent piece. To begin the project, the pie table was sanded and wiped down before applying two coats of Miss Mustard Seed Curio paint.
While that was drying, I tackled the step stool. I took the opportunity to play around with the application and used two different colors.  The first was a Lucketts Green color followed by a random application of hemp oil.  When applying the second color of Boxwood, a resist occured but no enough to really make a large impact.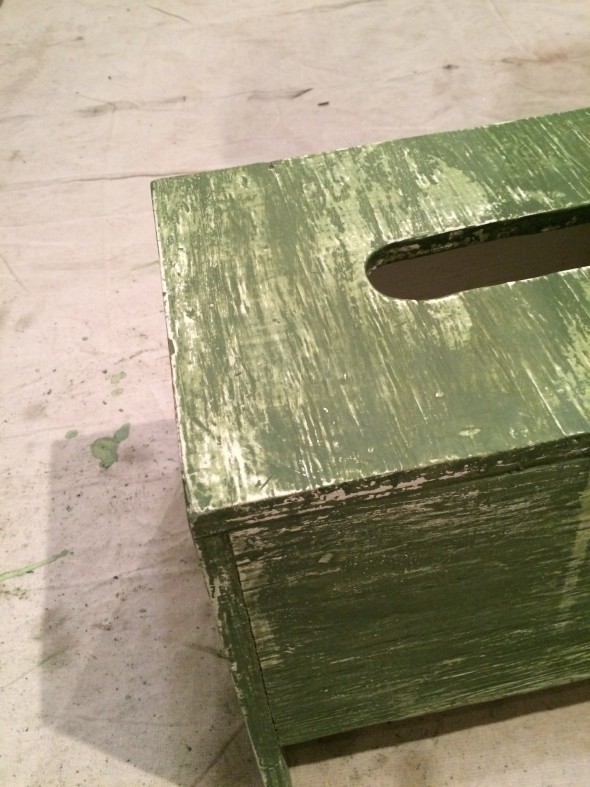 My final attemp was to sand it lightly and apply a clear wax.  It will be used as a home accent piece but mostly as its true purpose– a stool.
I am glad that I was able to complete a couple of my projects because there are  more in the works!  Are you working on anything particular? What gets you motivated? Sometimes I just have to be in the mood… let's to keep this momentum going!