The painted hutch is complete!  After a few changes…..
Here's the story!
Originally, I started with Miss Mustard Seed Milk Paint in Lucketts Green and then added Martha Stewart Iron Stone to the shelves and base. Stepping away from it for a while, I decided I did not like were it was heading.  It's not surprising that I change my mind half way through a project.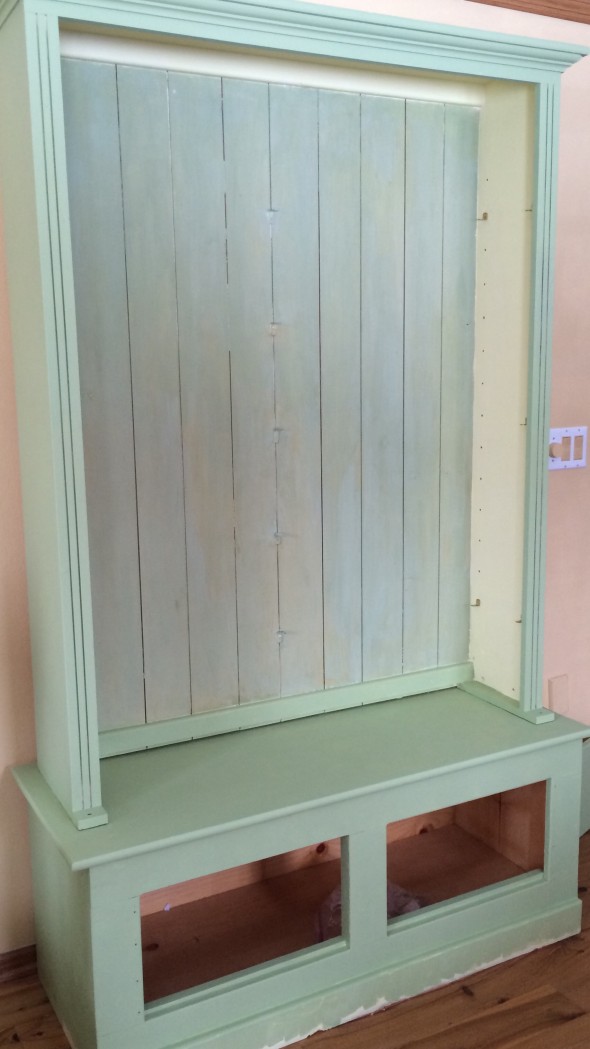 After reassessing, I decided to keep the shelves in Iron Stone but completely paint the rest of the cabinet in Lucketts Green.  Because this piece is pretty smooth and flat, the change in plans were not too time consuming.  I actually painted the hutch  just where it was sitting in my living room.  And then it sat because…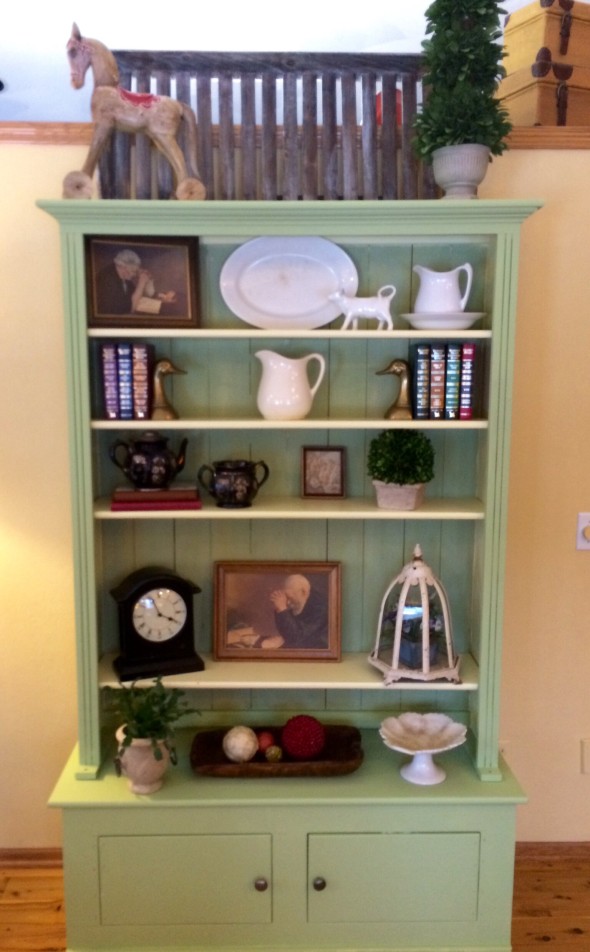 it was time to accessorize. Let me just say…YUCK!  I really don't like this part.  I consulted pintrest, decor magazines, and even other favorite websites. It was just something hanging there to be completed. The conclusion I came to was to "shop my house".  Last month I did touch on this idea when establishing my 2015 goals for Thrifty to Nifty.  My process of shopping was very "technical".  I walked around my house with a laundry basket and chose items for display, put them in the basket and carried them back to the painted hutch for assembly.  Seriously, that was it.  It's done! Hooray! And I like it.  I believe it will have a home here for a while.
Now it's off to complete some of my other winter projects that are waiting for me.  Nothing this big.  I guess I prefer smaller projects.
What are you working on?  Is it manageable? or did you tackle something big?  Please share what you have in the works.  Maybe we can keep each other motivated.