Happy Valentine's Day!
I wanted to share a quick decorating idea I came up with last week when I was out thrifting
I came across these metal heart shape "things"  I have no idea what their true purpose would be for but in my mind they were an awesome thrifty valentine decoration item.  Wouldn't they look great in the center of my repurposed picture frames?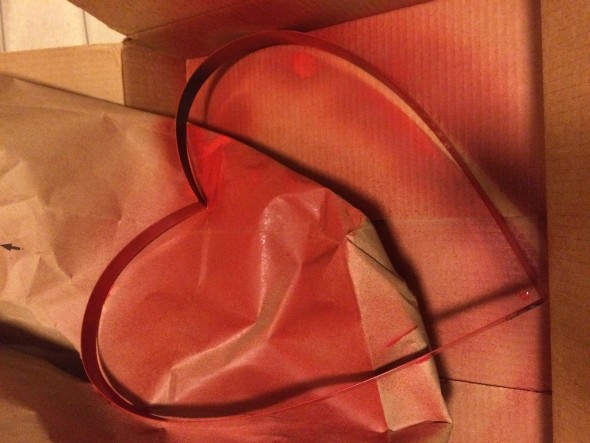 Again, consulting my paint stash, I discovered I had a can of red spay paint. I decided to use the "box method" to hold the heart when spraying.  That way it was very easy to spray in the garage and  transport the box/heart back into the house to dry. I will be so happy when it starts to warm up and I can move all painting to the garage.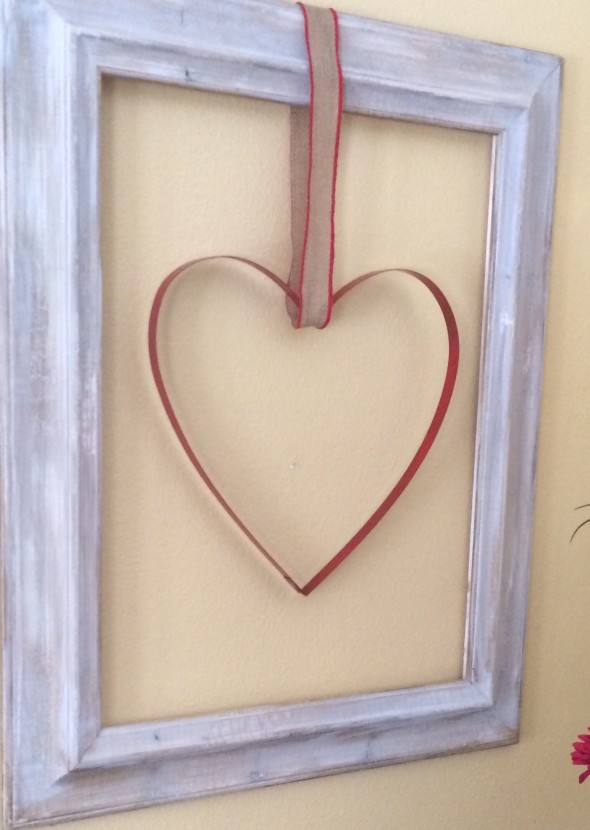 After a couple of rotations and applications, it was completed.  I removed the  boxwood wreath from the picture frame, and used the same ribbon to  attach the heart. Done!  A super easy Thrifty Valentine decoration.
It might not be up for long, but that's ok because it only took a matter of minutes.  What's on your decorating agenda?  Would love to see.